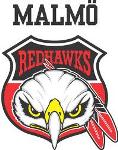 A struggling Swedish hockey team is to swap tackle training for ballet and yoga in an attempt to get back on top of its game. The Malmö Redhawks, who failed to win a place in the country's top league Elitserien this year, will start the unorthodox exercises this month.
"We wanted to mix it up a bit. We practice twice a day and we wanted to try new things," coach Ulf Taavola told The Local. He added that different sorts of training can be beneficial, as hockey is a "complex" sport.
It is hoped that the players' balance, agility and coordination will improve with the new disciplines. Sofia Nordgren, the Redhawks new alternative trainer, believes such skills and key to executing and withstanding heavy tackles.
"Sometimes shorter and smaller players can manage to body check better because they have a better sense of balance," she told local paper Skånskan. She added that the exercises will also help reduce the risk of injury and increase skating speed. "Everyone could benefit from some ballet training," she said.
Despite the traditionally macho mindset of hockey players, Taavola says the team has welcomed the novel approach. "Of course we will have to evaluate what they think after the first training session," he told The Local, adding that the players do not think of the idea as "silly".