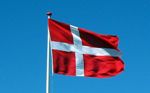 A Danish clothing company has apologised after a T-shirt adorned with a motif that resembled the star badges worn by Jews during the Holocaust appeared on a website. Wood Wood claims the item on the Urban Outfitters site was "a photograph of an early prototype" and not actually for sale.
Wood Wood, which has previously been accused of using war symbolism in their designs, was contacted by the Jewish Anti-Defamation League (ADL), which said the design on the yellow USD 100 shirt resembled the Star of David that Jews were forced to wear during WWII.
Also writing to Urban Outfitters, ADL regional director Barry Morrison said, "We find this use of symbolism to be extremely distasteful and offensive, and we are outraged that your company would make this product available to your customers."
Wood Wood was, however, praised by ADL national director Abraham Foxman for, "reaching out to us immediately after learning that this particular design had caused so much concern and to assure us that this T-shirt was never offered for sale."
Company founder Brian Jensen apologised for the error, claiming "It was of course never our intention to hurt any feelings. First of all, the graphic is not the Star of David, and I can assure you that this is in no way a reference to Judaism, Nazism or the Holocaust."
He claimed that the similarity was noticed at an early stage so the star was removed from the final design. Jesen added that the image on the Urban Outfitters website was simply "a photograph of an early prototype".