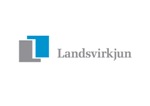 Iceland's largest renewable energy company may help supply Europe with renewable energy via a North Atlantic submarine power cable, according to Hörður Arnarson, CEO of Landsvirkjun.
At Landsvirkjun's annual meeting, Hörður Arnarson stated that Iceland currently holds a unique position amongst European nations in its potential to increase reliable electric energy production from renewable energy resources. This increased energy production could be used to conduct business through an interconnector, a submarine cable to Europe across the North Atlantic seabed. Numerous countries in Europe have already expressed interest in the possibility to connect with Iceland's clean energy resources.
Arnarson noted that laying a submarine cable will be a well suited addition to the ongoing industrial development of the country. Arnarson went on to emphasise that Landsvirkjun will continue to support further growth of its current customers as well as new greenfield Data Centers and industrial customers.
"Providing sustainable energy to Europe through a submarine power cable offers an interesting business opportunity for the nation of Iceland and at the same time presents a partial solution to Europe where they are looking for an increased supply of renewable energy," said Arnarson.
Landsvirkjun proposed additional analysis and research over the next few years into the potential impact on social, environmental, legal, and technical issues which will be undertaken in cooperation with interested parties including the Icelandic authorities, universities, interest groups, and energy and transmission companies.
Attending the Landsvirkjun annual meeting was Icelandic Minister of Finance, Oddný Harðardóttir, who announced that a working group would be appointed to research the feasibility of laying a submarine cable between Iceland and the British Isles and or mainland Europe.
To learn more about renewable energy in Iceland visit www.landsvirkjun.com.