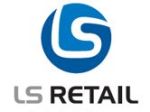 The Iceland-based company LS Retail, the leading supplier of retail software solutions and services for Microsoft Dynamics, has been growing rapidly on the global market with 98 percent of its 2011 revenue coming from international clients.
The company's international success is due to the fact that its products are sold and supported by more than 120 certified partners in over 60 countries, making it possible to deploy on a worldwide scale.
Magnus Norddahl, CEO of LS Retail, commented, "I believe it was a wise decision to create a global partner network and not sell software directly. We are now seeing the benefits and growing rapidly in many interesting places around the world, including Singapore and India."
Since the company formed in 1988 it has been entirely focused on providing solutions for the retail environment based on the Microsoft Dynamics platform. Now, with over 2,000 companies and 38,000 stores operating over 85,000 POS terminals worldwide, LS Retail is recognised as the global leader in retail solutions for Microsoft Dynamics.
Norddahl continued, "The Microsoft recognition of our product definitely gives it a stamp of quality and reassures our customers from the outset. It was a big investment to achieve that, but it has consequently helped a lot with sales and getting our product out there."
Amongst foreign corporations that use the LS Retail solution are Adidas, Ikea, Marks & Spencer, Debenhams, Starbucks, Subway, Pizza Hut, Puma, and many more.
For more information about LS Retail and its retail software solutions, visit www.lsretail.com.