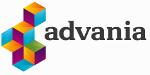 Advania, a leading Nordic Information Technology (IT) company, and the owner of Thor Data Center, recently gained the Iceland-based cross-border acquiring service, Valitor, a VISA International partner in Iceland, as a client.
Following the signing of the contract, Advania will now be providing hosting, networking, hardware, and security solutions for Valitor's information system. In addition, the agreement also stipulates, amongst other things, the doubling of Valitor's internal network capabilities, as well as hosting at Advania's secure tier 3+ facility, Thor Data Center, through a high-speed connection.
Viðar Þorkelsson, CEO of Valitor, said, "Doubling Valitor's network is one of the biggest investments that any Icelandic financial company has taken in long time when it comes to the security of information. With this in mind, it was important that we engaged in close co-operation with reliable partners and Advania is a clear leader in the Icelandic IT market. This will now enable us to concentrate on the core of Valitor – the development of payment solutions and related services."
Gestur G. Gestsson, CEO of Advania, commented, "The agreement with Valitor is a great example of how our customers appreciate the developments we are making in the areas of hosting and networks. Valitor is a progressive company and a demanding customer, and has great ambition with this project. We offer a high level of safety and operational security all year around, and the recent purchase of the Thor Data Center is part of Advania's vision for the future."
Valitor's information will be stored at Advania's Thor Data Center, which operates just outside of Iceland's capital, Reykjavík. The totally green data center offers customers unparalleled PUE of less than 1.16, as well as extremely competitive pricing for abundant and secured green power. Advania builds on its heritage to deliver the level of service that fits the customers need, ranging from the most basic to complete operations of its customers hosted systems.
Advania covers all aspects of information technology, offering its customers integrated services in software, consulting, hardware, IT operations and hosting. The company's operations are certified according to international quality and security standards ISO 9001 and ISO 27001.
For further information about Advania's IT services, visit www.advania.com.