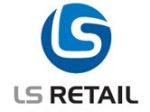 LS Retail, the leading supplier of retail software solutions and services for Microsoft Dynamics, has announced that it has entered into an original equipment manufacturing (OEM) partnership with timeXtender, the global provider of data warehousing and ETL (extract, transform, and load) software.
This partnership allows LS Retail to embed timeXtender technology into its business intelligence offering:  Business Intelligence (BI) for LS Retail. The solution offers LS Retail clients fast and affordable business intelligence based on a solid data platform. The comprehensive solution can be easily deployed and enables retail clients to enjoy the advantages of a full BI solution specially tailored to their needs. The first version that includes this embedded solution is expected to be released in Q2 2012.
Magnus Norddahl, CEO of LS Retail, commented, "By partnering with timeXtender, we can offer clients running LS Retail NAV a solution that enables them to analyze not only data from LS Retail but also data from other sources to easily identify risks and opportunities. The solution can give retailers new and eye-opening insights about customer behavior and thereby help them meet their customers changing needs."
CEO of timeXtender, Heine Krog Iversen, explained, "LS Retail is the most significant player in the Dynamics retail space and we are very pleased about this agreement. This partnership clearly demonstrates timeXtender's position as the industry-leader for data warehousing and ETL technology in the Dynamics market. And our agile data warehousing methodology is really proving its business value in the BI industry."
For further information, visit www.LSRetail.com.