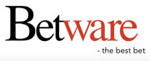 On Thursday 20th October, Betware, the Iceland-based developer of interactive gaming solutions, signed an agreement with CIRSA to offer its flexible and secure Gaming Platform for Spanish speaking markets.
Stefan Hrafnkelsson, Betware CEO, explained, "We at Betware are extremely happy with the agreement with CIRSA as it is yet another proof of the strength of our Gaming Platform designed and developed over the years to best suit most demanding gaming operators. We have great belief in CIRSA and its future online success."
Betware's Gaming Platform is the most powerful and flexible gaming engine, allowing for effortless deployment of gaming operations online and through mobile phones. It is a state of the art product, tested and audited to fulfill the most rigorous requirements in regulated markets.
Built with flexibility and openness, it will allow CIRSA to expand its business and add on best of breed games and products as it guarantees a full control over the system and freedom for the operator. The Betware Gaming Platform facilitates all regulatory technical requirements being met within Spain and any other regulated markets.
CIRSA stated, "Our goal is to take an active stance in the online regulated gaming market. Betware's Gaming Platform is well suited for that as it solves all the relevant requirements set by the regulator. This leaves us with the room to focus our efforts on marketing to expand our player base and add new exciting games best suited for the demands of our target group".