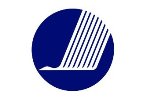 A proposal submitted by the spinal cord injury awareness initiative, Institute of Spinal Cord Injury Iceland (ISCI), has now been passed through for final consideration by the Nordic Council.
The proposal for an organised search to find a cure for spinal cord injuries will be addressed at the Copenhagen meeting of the Nordic Council, which takes place at the end of the month.
ISCI, founded by Icelandic O.R. nurse Audur Gudjonsdottir, recently gained support from the Icelandic Government, which decided to make Iceland a spokesperson for finding a cure for spinal cord injuries.
Siv Fridleifsottir, a member of the Icelandic Parilament and Head of the Welfare Committee of the Nordic Council, will speak on behalf of the proposal and deliver a petition signed by 8,500 Icelandic women. Icelandic women are asking the Nordic Council to aid medical science by voting in favour of the proposal.
The proposal recommends that the Nordic Council create a team of specialist doctors and scientists to research treatments for spinal cord injuries and deliver proposals for continuation.
The objective for the team would be to examine current scientific knowledge and consider whether it is possible to integrate that knowledge so that treatments for spinal cord injury can be developed.
For further information about the Institute of Spinal Cord Injury, visit www.isci.is.