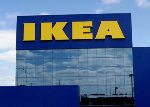 The Socialist People's Party of Denmark has accused furniture giant IKEA of cheating the country out of large sums it should be handing over in tax.
The money is taken from IKEA outlets in Denmark and transferred through Luxembourg and the Netherlands to end up in a Liechtenstein tax haven. Reportedly, there is documented proof suggesting that no tax is paid on the exported cash.
Politiken has apparently seen reports from IKEA which show that it is using a number of shell companies to channel the money through its neighbours. At least DKK 750 million (EUR 100.7 million) has already been siphoned from Danish outlets into the account which is controlled by Ingvar Kamprad, the founder of the firm.
Tax spokesman for the Socialist People's Party, Jesper Petersen, said: "This is unacceptable, all companies have to pay their tax." In the accounts, the payments out of Denmark are labelled as fees for the rights to use the IKEA brand and name.
Christen Amby, a tax expert who advises the SPP, said: "IKEA Danmark itself is more the cause of developing the IKEA concept and name than a foundation in Liechtenstein. As a result I do not believe that there is the basis for tax deduction in Denmark."
The election victory by Helle Thorning-Schmidt's left could well see a tightening of rules when it comes to multinational companies. The coalition had said that if it came to power it intended to provide around DKK 100 million (EUR 13.4 million) for the Centre for Major Companies which is overseen by the tax and customs administration.