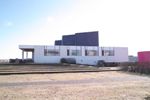 The Indian novelist Vikas Swarup, author of Six Suspects and Q & A, which was adapted into the multiple Oscar-winning movie Slumdog Millionaire, appeared at the Nordic House in Iceland last week as part of the Reykjavik International Literary Festival 2011.
Swarup was interviewed by Icelandic journalist Petur Blondal in front of an intimate crowd in the main conference and meeting room at the Nordic House. In the interview, Swarup talked about Dharavi on the outskirts of Mumbai in India, which is the largest slum in the world, and how his work is influenced by the inspiring spirit of the people who live there. The Indian author also gave readings from both of his novels; Six Servants, and Q & A.
Q & A, Swarup's debut novel, became a critically acclaimed, international bestseller. It was shortlisted for the Best First Book by the Commonwealth Writers' Prize and also won South Africa's Exclusive Books Boeke Prize 2006, as well as the Prix Grand Public at the 2007 Paris Book Fair.
Other international authors who attending the literary festival included Herta Muller, Nawal El Saadawi, Horacio Castellanos Moya, Pia Tafdrup, Vikas Swarup, Denise Epstein, Ingo Schulze, Karl Ove Knausgard, Kristof Magnusson, Matt Haig, Paolo Giordano, Steve Sem-Sandberg, Sara Stridsberg, and Alberto Blanco.
The Reykjavik International Literary Festival is held bi-annually at the Nordic House and Idno Theatre in the heart of Reykjavik city centre. The festival is one of the largest literary events held in Iceland.