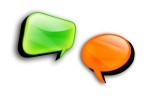 Every summer hundreds of foreign students visit Iceland in order to learn the Icelandic language. This year, over a hundred of them are studying in the remote and wild Westfjords region.
A total of 107 students arrived in the West Fjords on 1st August to learn about the Icelandic language and the culture.
The majority of the students have found their way to Iceland through exchange programmes, Nordplus or Erasmus, and they are staying at Hotel Nupur for the duration of the courses. They are in the Westfjords to acquire a basic but thorough introduction to the Icelandic language and the culture before embarking on degree studies at various institutions of higher education in the country.
"Despite the long drive from Reykjavik, the students descending the bus are bursting with excitement and curiosity, some of them eagerly trying out their Icelandic skills," says Ingi Bjorn Gudnason from the University Centre of the Westfjords. "It is a delightfully heterogenous group with many different languages and a rich variety of academic disciplines. 20 of the course participants have themselves obtained accommodation in Isafjordur and it is their personal interest in the Icelandic language and culture that has brought them to the Westfjords." This group of students will attend language lessons at the University Center of the Westfjords in the mornings and in the afternoons they will participate in various elective courses together with the exchange students.
Alongside language courses concerning grammar and vocabulary in the mornings, the elective courses in the afternoons offer insights into culture, nature and society through, for example, hiking, choir singing or sound poetry. Some of the afternoon courses aim at bringing students to use the acquired language skills in practical settings. One course of this kind "The Amazing Race" consists of a treasure hunt in the urban settings of Isafjordur. The participating students are encouraged to approach local people in order to obtain clues leading to the treasure, "And hopefully people in Isafjordur will once again use only Icelandic when communicating with the students," Gudnason says.
The stay in the Westfjords has left a positive mark on the Icelandic students of past years and often they return with friends and family later on. "In a sense they become ambassadors of the Westfjords around the world," Gudnason adds.