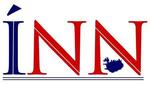 Ingvi Hrafn Jonsson, the founder and director of Icelandic television station INN, has been sentenced for tax evasion.
INN is the all-Icelandic-language television station known mostly for talk shows.
Jonsson was sentenced yesterday to a six-month prison sentence, suspended for two years, and also fined ISK 15 million (EUR 90,400). If the fine is not paid within four weeks, he could actually go to prison for 128 days. His wife was also found guilty of the same crime and was handed an three-month suspended sentence and a ISK 8 million fine.
Ingvi Hrafn Jonsson's demeanour was fairly relaxed when DV contacted him. He said he was looking into the matter and that he had been sentenced for a crime he did not know he had committed.
"It is very simple, we have been sentenced for breaking tax laws entirely unwittingly; it is rather the malpractice and incompetence of the legally-certified accountant who we trusted. But the law states that we are responsible for those mistakes and we have no money to appeal the decision," he said. "It is just one of those sour apples one has to bite into."
The Reykjavik District Court's decision was the main topic of Jonsson's own television show 'Hrafnathing' last night.