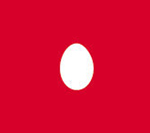 The Icelandic advertising agency Hvita Husid (The White House) has been reviewed in Advertising Age – the industry's most respected magazine. This is the first time that an Icelandic ad agency's campaign has been praised by the publication.
The campaign in question was run by Hvita Husid on behalf of VIB, the wealth management arm of Islandsbanki and was praised for its candid and straightforward approach and its innovative ways of reaching customers.
Advertising Age editor Rance Crain wrote that Hvita Husid and VIB have together succeeded in doing what American banks have not ever even tried: to educate consumers on the risks of taking financial 'quick-fix' measures.
Crain awarded Hvita Husid some high praise; describing the four-television-commercial campaign as nothing more or less than "stunning".
Few companies have a harder time creating successful advertising campaigns today than banks; because everything they do and say is usually connected back to the financial crisis. It is therefore an onerous task for advertising agencies like Hvita Husid.
Where the VIB campaign differs from most banks, according to Rance Crain, is that it replaces empty slogans with a realistic picture of how customers run their businesses and how he/she expects the same level of professionalism from the banks.
The campaign is made up of people talking about their philosophies and what it takes to achieve success. A horse trainer, watch maker and a fisherman talk about how patience and foresight are needed to get results. The adverts are well-made and of high quality, Advertising Age says.
They can be viewed online here:
http://www.hvitahusid.is/wp-content/uploads/2011/03/vib_sjomadur_42sek_hd-client.mov
http://www.hvitahusid.is/wp-content/uploads/2011/03/vib_ursmidur_35sek_vefutgafa.mov
http://www.hvitahusid.is/wp-content/uploads/2011/03/vib_hestur_42sek_hd-client.mov
Hvita Husid's Gisli Brynjolfsson and Elin Helga Sveinbjornsdottir were behind the VIB campaign. Sveinbjornsdottir explains that the goal was to create a campaign which shows the importance of time in all re-building – whether financial re-building or elsewhere in society:
"The adverts reflect a respect for the time and patience people have put in to become experts in their field," she says.
Gisli Brynjolfsson agrees, saying that time matters in finance: "For example when to buy, when to sell and how long to invest. And that is exactly what we felt the brand should reflect: well-informed, well-timed and professional finance decisions. We feel we have succeeded by showing off people in other professions who need to be patient and focused in their work to get results."
The Advertising Age article can be read in full here:
http://adage.com/article/rance-crain/iceland-bank-spots-bank-ads/149471/