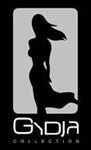 The recently published business and trends book co-written by Sigrun Lilja of Gydja Collection, 'The Next Big Thing' has made it on to the amazon.com 'Best Seller' list after only twenty-four hours of being on sale.
The book, fully titled 'The Next Big Thing: Top Trends From Today's Leading Experts to Help You Dominate the New Economy', was released on 10th March across the U.S. and has since received praise for its helpful insights into upcoming trends and brand marketing.
Sigrun Lilja Gudjonsdottir signed the deal with Celebrity Press, along with forty-one other leading entrepreneurs, last year to release the business and marketing book.
Apart from being a best selling author, Sigrun Lilja is also the founder and head designer at fashion label Gydja Collection, which she founded in 2007. Since, the label has gained widespread attention across the world for its modern range of items and accessories, from sophisticated pumps to peep toe heels as part of the Gydja Shoe Collection, classic leather belts made from fine, eco-friendly salmon skin, and chic Gydja Handbags.
Additionally, in December 2010 Gydja Collection released its first fragrance, EFJ Eyjafjallajokull, made from pure glacial water from the Eyjafallajokull glacier. The perfume received praise from the most respected of fashionistas.
For more information regarding Gydja Collection and 'The Next Big Thing', visit http://gydja.is.
To purchase the book through Amazon, click here. To purchase the book via the Gydja website, click here.