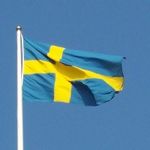 A Swedish woman has been arrested on Uganda's eastern border on suspicion of planning a terrorist bombing, according to reports.  The woman, who was travelling on a bus from Nairobi in Kenya to Kamapal in Uganda, was detained along with two other people who are thought to have links to the Somali Islamist terrorist group, Al-Shabaab.
According the Ugandan Monitor newspaper, police believe the suspects were on their way to deploy bombs in Kampala. Al-Shabaab has previously threatened to carry out attacks against both Uganda and Burundi as the countries have refused to pull their forces out of Somalia.
The woman, who is apparently being held while further investigations take place, was in possession of two passports, one of which was Swedish.
Teo Zetterman, who works for the Foreign Ministry's press service, said he was aware of the information in the media."Staff from the Embassy in Kampala have spoken to a police officer, but have not been able to get this information confirmed," he said.