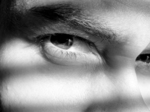 A Danish university professor has been caught on camera engaging in an on-campus orgy while dressed up as a monk. The lecturer, who taught at Aalborg University in north Jutland, was filmed along with at least three other men and one woman by an anonymous person who was present but apparently did not take part in the merriments.
The hour-long recording is believed to show the four men having sex with one woman while dressed as monks. The tape also apparently shows the participants preparing the room before their activities and then cleaning up after themselves.
According to TV2, police are now investigating whether the professor, who is thought to have organised several similar gatherings at the university, has broken the law. The romps have reportedly been taking place in a room in the basement of the facility for some time.
The professor has been reprimanded by the university but has been allowed to keep his position.
"What consenting people get up to in their spare time is none of my business," said university rector Finn Kjaersdam to TV2. "But we're responsible for all university facilities, and we cannot and will not have things like that going on here," he added.