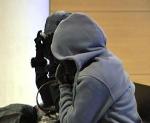 The lawyer of the former production manager of Finland's money mint is claiming that coins stolen by her client were only bits of metal and not yet official currency. The production manager is standing trial accused of the theft of EUR 161,000 in coins. In the trial, which began in Helsinki on Monday 13th December, the man admitted to taking EUR 120,000-worth of coins over an 18 month period.
The manager's lawyer, Kaarina Ylijoki, surprised the court in her opening statement by claiming the coins could not be classed as "real money". The prosecution, however, claims that it is obvious that the coins were being used by the accused as valid, official currency.
"The stolen property was not real money, rather bits of metal struck as coins," Ylijoki argued. "Coin blanks officially become money only when they are delivered to the Bank of Finland. This interpretation is of special significance when considering the damages sustained by the Mint of Finland."
Five of the man's friends have also been charged with offenses including abetting money laundering and receiving stolen goods. Only one man, who has been charged with aggravated money laundering, has confessed to the offences, with all others claiming they were not aware of the source of the coins.
The trial continues.
Photo: YLE