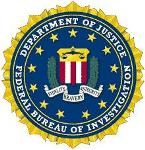 Dagens Nyheter reports that the Federal Bureau of Investigation (FBI) has sent a group of seven bomb experts to Sweden to assist Swedish police with the ongoing investigation into Saturday's suicide bombing in Stockholm.
A number of security services from different countries have offered their help but Sweden's security police said that it chose the FBI due to its experience with terrorist attacks and bombings.
The FBI group consists of trained specialists that are knowledgeable with all methods and approaches used in previous terrorist bomb attacks around the world.
Sweden's Minister of Justice, Beatrice Ask said that the FBI's involvement is a great help to the investigation, and that the group's presence is a good example of international police cooperation.