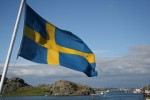 Last week, Sweden's conservative government was given a harsh reminder that it does not control the majority of seats in parlament when losing a vote on cutbacks to the government offices' budget.
According to Aftonbladet, the left green coalition and the populist right wing party Sverigedemokraterna voted through a bill stating that the government office budget will have to be reduced by 300 million SEK. The vote was 155 for the proposed budgetary cutbacks, and 148 against.
Fredrik Reinfeldt, the Prime Minister of Sweden said that the decision meant that his government would now be forced to layoff office staff as well as close down embassies in foreign countries.
On the other hand, Peter Hultqvist of the Social Democrats said to Aftonbladet that the government office has a surplus of 700 million SEK from previous years and therefore no layoffs should be necessary.
The Swedish foreign embassies reported to be most under the biggest threat of closure are Alger, Brussels, Buenos Aires, Havanna, Hong Kong, Khartoum, Lisbon, Luanda, Pyongyang and Rabat.