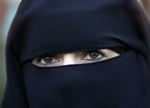 Sweden's Equality Ombudsman (DO) has ruled that it is a violation of the country's anti-discrimination laws to ban a student from wearing a headscarf in class. The decision stems from an incident in 2009 when a Muslim woman was told that she could no longer attend an adult education college in Spanga, near Stockholm, if she continued to wear a niqab – a headdress that only reveals the eyes.
The woman, who was training to be a paediatric nurse, reported the matter to the ombudsman, claiming the ban prevented her from continuing her studies and amounted to religious discrimination.
"According to the DO's assessment, kicking a student out of class simply because she was wearing a niqab, without taking into account the specific circumstances of her participation, violates the law against discrimination," Equality Ombudsman Katri Linna wrote in the Dagens Nyheter (DN) newspaper.
Linna said her office won't be taking the woman's case to court, however, as she continued attending classes despite the niqab ban while the Equality Ombudsman reviewed her appeal.  During the class she was able to keep her face uncovered by sitting in a position that prevented male students from seeing her.
As she finished her studies with good marks and had no problems relating with students or teachers, the ombudsman ruled that the headscarf would not have presented an obstacle to attending lectures. Linna concluded that there was "no overriding reason to prohibit" the niqab as the woman was also willing to show her face if the school's personnel needed to verify her identity.
"To remove women who wear niqabs from an education programme benefits neither theirs nor other women's equality," wrote the ombudsman. "I believe instead that education can be a platform for women to continue to develop and shape their own choices. Education is the basis for entering the job market and thus access to a social context outside the home and the possibility to support oneself."
According to Linna, the decision means that schools cannot enforce a general ban against headscarves and must make an individual assessment in every case. "You have to look at each situation; what sort of educational programme it is, what's included, what sort of problems occurred and whether they can be avoided by other means. It's essential to do so before kicking a student out," she told the TT news agency.