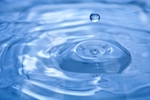 This week, Icelandic Water Holdings sent 42 tons of bottled water to Haiti. People there have experienced great distress in the wake of the earthquake early this year and the capital city, Port-au-Prince has been left almost totally demolished.
Last month's outbreak of cholera in the city killed more than 1,400. Additionally, more than 56,000 people are thought to have fallen ill due to the epidemic and fears that up to 200,000 will also suffer in the coming months. Cholera can occur where sanitation is scarce and access to safe drinking water is limited.
"There is great need for water in Haiti at the moment and we decided to give more water," commented Jon Olafsson, Chairman of Icelandic Water Holdings.
Icelandic Water Holdings, which is partly owned by U.S. drinks products Anheuser Busch, is sending the water to Haiti from the United States. This is the third shipment sent to the country since the earthquake struck.