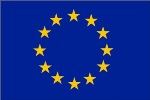 An investigation into Icelandic attitudes towards the European Union, by freelance journalist Michael Huguenin.
Hreidar Arni Magnusson looks tired as he enters his home.
The Reykjavik-based hairdresser scampers about the kitchen trying to get dinner ready. It's been another long day.
Hreidar has been packing in the hours at his hair salon, Salon Veh, in the centre of Reykjavik. Despite Iceland's economic crisis people still need haircuts.
"We are still busy but we're not making any money," Hreidar says.
"We have no profit, you know?"
"The profits are getting eaten up because we cannot raise the prices endlessly."
Iceland's coalition government, led by the Social Democratic Alliance (SDA), reckons the European Union (EU) is the solution to the country's money troubles and that idea was initially supported by a majority of Icelanders. But just two years after the collapse of Iceland's banking system, Hreidar is one of a growing number of Icelanders who don't want to join the EU.
"It was a lot on the news here how the safety net of the European Union worked for Greece. The Germans they didn't want to help," points out Hreidar.
"So what does it mean?"
"Is it as great as it's supposed to be? I don't know."
The EU's traditional strength, the economy, has taken a battering this year. That makes membership a lot less inviting. A protective European brotherhood didn't seem so bad to Icelanders as their life savings disappeared late in 2008. Now the pendulum of public opinion is swinging back.
Svavar Ingi Hermannsson is another one of the 320,000 odd Icelanders trying to stay afloat. The information security specialist has just got a new job at BSI Iceland, an assessment and certification company. Svavar's previous employer survived the initial economic crash quite well and then tried to take advantage of its relative strength.
"They took various risks, which had they paid off would have made the company a lot of money but unfortunately it didn't pay off," explains Svavar.
Svavar was made redundant in the downsizing that followed. In the initial months of the economic crash Svavar believed EU membership was something Iceland should pursue. But the euro crisis surrounding Greece and the Icesave negotiations has changed things.
"If this is the way with the Netherlands and the UK, how will it be when we're in the European Union?" asks Svavar.
"How will our voice be heard then?"
The Icesave debacle is one of the more notorious aspects of Iceland's banking collapse. Icesave, an Internet bank, offered savings accounts to citizens of the United Kingdom and The Netherlands. When it collapsed it was made clear that British and Dutch account holders were unlikely to get their money back.
The British and Dutch governments stepped in and compensated their citizens' lost funds. The two EU member states are now demanding Iceland pay them back. Icelanders are worried this is a sign of things to come if they join the EU.
Silja Bara Omarsdottir, a political science professor at the University of Iceland, agrees that the negotiations with the United Kingdom and The Netherlands were a turning point.
"Once the Icesave problems started to become more apparent, people's views turned away from the EU and by late 2009 opinions were extremely negative," says Professor Omarsdottir.
"We don't want to be pushed around even though we can't stand on our feet," claims Hreidar.
For most Icelanders the currency is the main reason to join the EU. The Icelandic currency, the krona, has plummeted. One euro currently buys over 150 Icelandic kronur.
In the 73rd edition of the Eurobarometer survey, published by the EU in August, Iceland rated the euro as one of the top two advantages of potential membership (freedom of movement was the other).
Hreiðar isn't convinced that EU membership is the right move but admits the euro is attractive.
"The currency is a bitch," says the 40 year old with frustration.
"That is the killer."
"If we had euros or [US] dollars we wouldn't be in this situation."
It's a common argument in Iceland. The SDA used it to kick start Iceland's application to join the EU. On 16 July 2009, the ruling party's proposal was passed by Iceland's parliament, the Althingi, 33 to 28.
But even at that point it was clear that Icelandic enthusiasm had waned. In August 2009 a Capacent Gallop poll showed 48.5 percent of Icelanders were against joining the EU. In March of this year a poll by the same company showed 60 percent against.
"Issues like the mackerel dispute with Scotland and the European Union as well as the Icesave dispute with [the United Kingdom] and The Netherlands are providing very good ammunition for us," grins Pall Vilhjalmsson, spokesman for anti-EU lobby group Heimssyn.
Heimssyn, which means 'world view' in Icelandic, is against EU membership on sovereignty grounds. But despite that underlying concern, Pall can argue economics with the best of them.
"Ireland and Greece are doing much poorer than we are experiencing here in Iceland," claims Pall.
"So the economic reasons behind the application are slowly losing weight and there's nothing else."
Heimssyn argues that Iceland shouldn't even negotiate with the EU. Pall is concerned that Iceland doesn't know what it's getting itself into.
"It's slowly emerging that you don't enter into negotiations with the European Union, you enter an accession process," warns Pall.
"So after the accession process you are a de facto member even though you haven't ratified it because you have adopted all this European Union law."
Most Icelanders, however, are still willing to test the waters. A poll published by newspaper Frettabladid on 29 September 2010 showed 64.2 percent of Icelanders were happy to continue negotiations, even if they would reject membership if a referendum was held right now.
Orn Alexandersson, one of Svavar's colleagues at BSI Iceland, is one Icelander who still supports EU membership. Orn lost all his savings two years ago and his car loan, which was in foreign currency, doubled. The auditor has identified two key positives in joining the EU.
"Financial stability and hopefully better surveillance with the financial services market," says Orn.
Orn maintains the euro crisis hasn't changed his view. Orn reckons the EU only has itself to blame and you get the sense he thinks Iceland would never cause the same problems as Greece has this year. Despite that, his explanation of the Greek situation sounds a lot like Iceland right now.
"It was self-evident that the Greek membership could lead to this situation.
"It was known that their finance was not in good order when they became a member [of the eurozone]."
Professor Omarsdottir says Euroskeptics have turned the debate into an emotional one. The focus has been on traditional Icelandic concerns about sovereignty, independence and identity. At this rate the Nordic island nation will reject EU membership even if its government can complete the accession process.
"If opinion is to change it is clear that the discussion needs to be reframed," argues Professor Omarsdottir.
If Pall Vilhjalmsson has his way, that won't happen.
"We are convinced the European Union is not suited for us."
Heimssyn believes Iceland's independence is too important to give up. The island, which lies 970km north west of Norway, has been under the rule of Norway and Denmark for most of its history. Iceland was granted home rule by Denmark at the start of the 20th century, declared independence in 1918 and became a republic at the end of World War II.
"Entering into the European Union would put that at risk as we would see our sovereign powers partly transmitted to Brussels," the Heimssyn spokesman argues.
Two years after the banking collapse there are signs of improvement in Iceland. Even the Icelandic krona is being given a positive spin by some. If the country continues to recover that could be the final nail in the coffin of potential EU membership.
"Because we have the kronor, our own currency, we could devalue," says Pall.
"So we had a very, very good tourist season."
"We are selling our fish products at very nice prices abroad and we are slowly but steady getting out of the mess."
Svavar believes it would be better if his country got itself back on track before it pursued EU membership. He wants to negotiate from a strong position.
"I'm not saying no to EU membership ever but if it was tomorrow I'd say no."
Dinner's almost ready at Hreidar's house and the sun's finally gone down. The small business owner and single father of three should have plenty of reasons to be worried in the current economic situation but he's still defiant. A true Icelander; ice cold.
"In 70 years we have been able to build a very, very developed society," the hairdresser says proudly.
"We have a high educational level [and] companies that are working internationally that are basically born and bred here.
"We don't need anything."
About the Author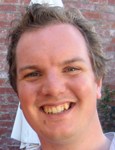 Michael Huguenin is an Australian freelance journalist currently based in The Netherlands. Huguenin has worked full time for a regional television station in Australia for the past two and a half years.
Huguenin is currently freelancing in The Netherlands while completing a European Diploma of International Journalism at the Hogeschool Utrecht.
Contact Information
Michael Huguenin
Fien de la Marlaan 7
3584 ZX
Utrecht
THE NETHERLANDS
Tel: +31631283748
Email: mp.huguenin@gmail.com