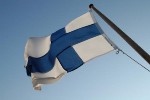 The Finnish Ski Association has been dipping into its coaching fund in an attempt to patch up its tattered finances. Jari Piirainen, the group's former director, told Helsingin Sanomat that the money was borrowed from the athletes to pay for costs that otherwise could not have been met.
The fund allows athletes to deposit income and sponsorship money into a kitty which can be drawn from tax-free for any sport-related expenses. Money can also be taken from the fund after retirement, but in this case it is taxed.
According to broadcaster YLE, many athletes did not know that the association had been using their money, and skier Kirsi Perala was reportedly "astounded" by the revelations.
Piirainen, however, claims that all the athletes were informed about the loan. "Everyone knew about the matter in the association – the auditors and the athletes – and they all approved of the activity. Nothing was done in secret," he said.
The current chairman of the Finnish Ski Association, Matti Sundberg, admitted that he had concerns about the loan, but claims all the money has now been paid back with interest. "However, when I ran into the matter a year and a half ago, I felt that it was questionable from the point of view of morals and business ethics", he admitted.
The National Board of Patents and Registration of Finland (NBPR) is thought to have asked the association to produce a report on the matter to discover if legislation has been violated. Some athletes had to wait for around two months to receive their money and, if the association had gone bankrupt, they might never have seen it at all.