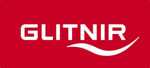 Seven Giltnir Bank investors and officials, including Jon Asgeir Johannesson, are being sued for conspiring to snatch control of USD 2 billion to benefit their own "failing companies," Reuters reports.
According to the complaint filed in the New York State Supreme Court, the seven defendants led by investor Jon Asgeir Johannesson, financed the scheme of USD 2 billion by relying on funds that Glitnir raised in 2007, and then selling USD 1 billion of medium-term notes to investors across the U.S.
The complaint was filed a little over 18 months after Icelandic regulators took control of Glitnir, as well as Iceland's two other largest banks, in the wake of the global economic crisis. In November 2008, Glitnir then went into insolvency proceedings.
Those accused also include Johannesson's wife, Ingibjorg Stefania Palmadottir, investor Palmi Haraldsson, former Chairman Thorsteinn Jonsson, former Chief Executive Larus Welding, former directors Jon Sigurdsson and Hannes Smarason.
In addition to the New York proceedings, Glitnir has also succeeded in imposing a worldwide freeze on all Johannesson's assets. This move in a London court echoes an Iceland-only freeze imposed earlier this week.
There will be a press conference with Giltnir's insolvency committee at 14.30 GMT today.