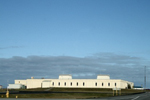 A new medical facility at the Asbru Enterprise Park, Iceland, specialising in bariatric surgery, gastric bypass surgery and weight loss surgery is set to begin development in the second quarter of 2010.
The hospital facility at the Asbru Enterprise Park, situated near Keflavik International Airport, will specialise in weight loss surgery, bariatric surgery and gastric bypass surgery. The facility will house around 35 hospital beds, three operating theatres and all together have the capability of treating up to 4,000 patients per year.
The location for the hospital was chosen mainly due to the area's already strong background with tourists, tourism and its close proximity to Iceland's international airport. It is believed that up to 300 new jobs will be created by the development of the facility and its related services.
Asbru Enterprise Park is also helping to push Iceland to the forefront of education, business development and entrepreneurship. The enterprise park offers aviation training, Iceland's first international data centre, geothermal research and academic programs at Keilir: Atlantic Center of Excellence.
The Asbru Enterprise Park came together after the North Atlantic Treaty Organisation (NATO) abandoned its military base in 2006, leaving over 900 local people unemployed. Instead of focusing on the negative aspects of the departure, the local population looked at the opportunities and consequently established the park.
To find out more about bariatric and weight loss surgery at the Asbru Enterprise Park visit http://asbru.is/English/