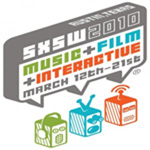 This year's SXSW festival in Austin, Texas is set to promote Scandinavian music, with around fifty different Scandinavian artists and musicians showcasing in front of countless music lovers and journalists.
The festival, now in its twenty-third year, helps to promote up-and-coming musicians, artists and filmmakers from across the globe.
Featured this year, amongst others, are Casiokids (Norway), Choir of Young Believers (Demark), Efterklang (Denmark), Seabear (Iceland), Olof Arnalds (Iceland), Miike Snow (Sweden), Michael Monrone (Finland), Hogi (Faroe Islands), Gudrid Hansdottir (Faroe Islands) and singer-song writer Nive Nielsen (Greenland).
SXSW is one of the largest music festivals in the United States, with around 1,400 performers playing in more than 80 venues around Austin over four days.