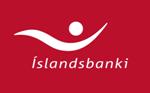 Islandsbanki is proud to support the U.S. Geothermal Energy Association (GEA) and its Geothermal Energy Finance Forum 2010, which takes place on Thursday, January 14, 2010 in The Ritz-Carlton, Battery Park, New York City.
After decades of being neglected, there is now an increasing momentum of geothermal development in the U.S. Recognised and supported by the stimulus legislation of the Obama administration, the industry sees an increased interest from developers, suppliers and financial institutions. In the last year the industry has seen an increase of the number of projects of more than 50%, which could more than double installed geothermal power capacity in the U.S. At the same time this requires investments of up to US$26 billion, so estimates by Islandsbanki from its U.S. Geothermal Energy Market Report 2009.
The Geothermal Finance Forum will bring the finance and investment community of New York City together and provide a tutorial on geothermal energy investment with top experts and major players in geothermal development and finance.
In its invitation GEA says that "while the United States is the global leader in generating electrical power from geothermal resources, the potential of the industry has yet to be tapped. With a growing demand for sustainable energy, geothermal energy is a clean, renewable energy source that has the potential to preserve the environment, create jobs, and better lives. A $350 million investment through the federal Recovery Act has made geothermal power an extremely attractive opportunity for green growth. The forum agenda includes presentations and panel discussions on project development and design, risk mitigation, costs and financial modelling, government finance and incentives, case studies from developers and financers with recent success stories, and more."
Recent listings and of Magma Energy Corp. and Ram Power Corp. on the Toronto Stock Exchange in Canada also show an increased investor interest and openness to invest in the sector.
"Islandsbanki is proud to be a part of the industry in the U.S. and is working on reviving its activities in this important market. It will support developers in the most crucial part of their project development, helping them to get base-load geothermal power online.", said Árni Magnússon, the Head of Islandsbanki's Geothermal Energy Team.
Islandsbanki U.S. Geothermal Market Report 2009
In relation with the GEA Geothermal Energy Expo in October 2009, Islandsbanki released its third annual geothermal market report on the United States. The report provides an updated overview on geothermal energy development in the United States. The report is available online at: www.islandsbanki.is/USgeothermal
To book a meeting with the representatives of the bank while the NY event, please contact us via our website.
For media relations, please contact:
Már Másson, Managing Director, Corporate Communication,
Mobile +354 844 4990 (Iceland), e-mail: mar.masson@islandsbanki.is