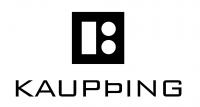 The scale of the loans made by Kaupthing Bank to large customers was neatly bound together into a stylish top-secret presentation shortly before the bank collapsed last autumn and then kept under lock and key until it recently appeared on a website called WikiLeaks.
Despite the old bank's collapse and the perceived new appetite for transparency, Kaupthing lawyers were not at all happy and threatened the website with legal action; a threat which was laughed off.
They did, however, manage to stop RUV revealing the document on their evening television news with mere minutes until broadcast. The law is the law, so RUV complied with the order – skirting it effectively by simply showing the website address to the still-visible document on WikiLeaks.
Commentators on the IceNews forum have already posted the link and the document is easy to find from the site's homepage. But in case you are having trouble, here it is with summary and news updates: http://www.wikileaks.com/wiki/Financial_collapse:_Confidential_exposure_analysis_of_205_companies_each_owing_above_EUR45M_to_
Icelandic_bank_Kaupthing%2C_26_Sep_2008
RUV decided to only partially comply with the injunction because: "The injunction was ordered by the Reykjavík District Commissioner, one Rúnar Guðjónsson. As it happens, the son of the Reykjavík District Commissioner, Guðjón Rúnarsson, is head of the Icelandic Financial Services Association and one of the top spokesmen for the failed banks. Among other things, he has fought to have the state's Housing Financing Fund [which supplies the general public with affordable mortgages] abolished so that the banks could have exclusive dibs on the mortgage market," quoting directly from WikiLeaks.
The nicely-presented Kaupthing document details loans to 205 individuals and organisations, each for 45 to 1,250 million euros.
Many of the loans are unsecured and/or were paid out to bank insiders. It seems whole companies were set up simply to borrow money to buy shares in other companies owned by the same owners. The loans were, of course, secured with the shares themselves – most of which are practically worthless now.
This news only adds fuel to the flames created by other recent revelations (see here for the last Kaupthing scandal). Back in May IceNews also published this article which takes on a whole new flavour following the release of the WikiLeaks document.
The bank's point-of-view is that the document should remain secret to protect the secrecy of the bank's customers – an important guarantee all customers should be able to take for granted.