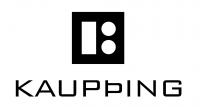 The infamous father-son Icelandic businessmen Bjorgolfur Gudmundsson and Bjorgolfur Thor Bjorgolfsson have offered to pay New Kaupthing Bank 40 to 50 percent of their ISK six billion debt to the bank, Frettabladid reports. The pair wishes to pay ISK 500 million of the debt this year. The debt reportedly comes as a result of their company, Samson Holdings, buying a 45.8 percent stake from the State in the newly privatized Landsbanki in 2003.
Kaupthing's loans to Samson are ISK 4.9 billion without interest, while the Samson's bankruptcy specification report puts the company's assets at ISK 5.9 billion, with interest and other costs included, according to Frettabladid sources.
The newspaper reported on 9th April (from sources within Kaupthing) that the bank had subpoenaed the Bjorgolfurs in March due to their debts. However, it is clear that the subpoena came to nothing in the end; but there is no explanation of why. Legally speaking, the father-son business duo are apparently personally responsible for the loans and if one cannot pay, the responsibility automatically falls on the other. The purchasing price of the State's Landsbanki stake in 2002 was ISK 11.2 billion.
Finnur Sveinbjornsson, the Bank President of New Kaupthing, would not confirm to Frettabladid the status of the bank's dealings with the pair. "The only thing I will confirm is that negotiations have been taking place on how they can close this debt." The bank's Chairman of the Board, Hulda Dora Styrmisdottir, would not say if she felt the Board would approve the Bjorgolfurs' offer; but she made clear that such a decision would fall to the Board to make in the case of such a potentially big write off.
According to Frettabladid sources, the offer is seen as worthy within Kaupthing and it is thought managers will decide to send it to the Board or Directors.