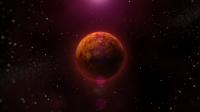 A crater on the planet Mars is named after the Icelandic town of Grindavik. The crater received its name in 2006 when 31 craters were named at the same time.
According to mbl.is, the reputation of the town has certainly spread far if it is now also a 12km wide crater on Mars.
The 31 Martian craters are called:
Ada, Alamos, Beruri, Bopolu, Cefalù, Chupadero, Dulovo, Elorza, Grindavik, Hargraves, Hashir, Iazu, Jörn, Kontum, Lismore, Makhambet, Martin, Mazamba, Nakusp, Ohara, Pebas, Runanga, Sefadu, Shardi, Soffen, Taytay, Uzer, Woking, Xainza, Yalgoo, and Zarand.
Icelandic place names can also be found elsewhere in space.
The Icelandic Astronomical Society website explains that there is a tradition of naming craters on Mercury after dead artists (be they musicians, actors, authors or other) who made their name in a particular field and remained famous for that art for over 50 years.
The innermost planet of our solar system has two craters named after Icelandic artists: Sveinsdottir is named after the artist Juliana Sveinsdottir and Snorri is named after the poet Snorri Sturluson.
Next time you're on Mars, you might also like to visit the craters Vik and Reykholt as well as Grindavik.