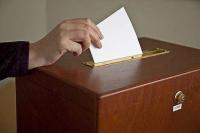 The Icelandic Independence Party resurgence continues, but the left-wing parties' predicted dominance in today's elections seems set in stone.
The Independence Party are on course for 16 of Althingi's 63 seats, but the Social Democrats are in line for 20 and their coalition partners the Left Greens look set to take 14, meaning a likely continuation of the current coalition.
The Progressive Party looks is in line to have nine MPs in parliament and the new Citizens' Movement four.
The Liberal Party and the new Democracy Movement seem unlikely to get any parliamentary representation.