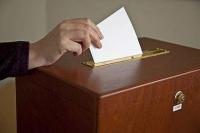 Iceland's current coalition partners the Social Democrats and the Left Green Movement indicated that they wish to continue in partnership after the election if they gain a majority – but they disagree on the issue of whether Iceland should apply for EU membership, with the SD gunning for accession and the LG against.
The Left Greens indicated, however, in the last few minutes that they would favour beginning accession talks with the EU in order to protect their good relationship with their coalition partners.
Both parties favour holding a referendum on the issue before a formal application is made.