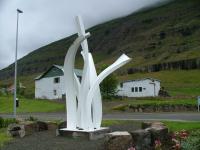 Several local authorities in Iceland have needed to make "special arrangements" in order to be able to pay their employees, RUV.is reports. Local councillors in eastern Iceland say their finances are under extreme pressure.
Many local councils gave promises at the beginning of the year that they would do whatever it takes to stand by their welfare obligations to their local communities.
According to Olafur Hr. Sigurdsson, the mayor of Seydisfjordur, neither the old nor the new central governments have paid the situation of local authorities enough attention.