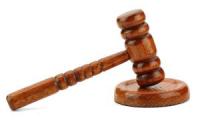 In the second episode in as many weeks, a Muslim woman was kicked off a city bus in the Danish town of Odense after she refused to unveil her face to the bus driver. The 41 year-old Somali woman told authorities it was the fourth time she had been evicted from a public bus over the past few months.
Her Muslim nigab dress code requires her to fully cover her body, leaving only a tiny opening for her eyes. But this was not enough for the bus driver, who rejected her season bus pass because he could not see if she was the person on the card. According to the Politiken newspaper the driver told her, "I will not drive unless you get out. Out of the bus. Now!"
Although Fynbus chairman Torben Andersen responded that the bus driver's reaction was unwarranted, others feel he was justified in his rejection due to the grey area surrounding cases such as women wearing a nigab.
Danish People's Party Local Councillor Alex Ahrendtsen stated emphatically, "The driver did the right thing and I hope that the Fynbus Board and management uphold the decision. Anything else would be grotesque. We live in Denmark, and in Denmark you show your face."
Danish Transport Minister Lars Barfoed seemed to side with Ahrendtsen by saying if a passenger doesn't want to show her face, she should simply buy a different type of bus ticket that does not require photo identification.