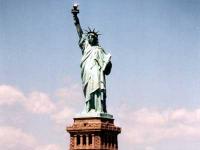 The Icelandic American Chamber of Commerce will hold a conference this Tuesday in New York entitled 'The Icelandic Economy and Outlook'.
This year's keynote speaker will be Gylfi Magnusson, Icelandic Minister for Business Affairs. He will be joined in the same session by Mark Flanagan, the head of the IMF mission to Iceland.
Other speakers include Olafur J. Olafsson from Time Warner, Birgir H. Gudnason from Icelandair and David O. Beim, professor of economics at Colombia Business School.
The 7th April conference will take place at Scandinavia House in New York and tickets cost USD 95, including breakfast, lunch and conference materials. Further details at: http://www.iceland.org/media/us_nyc/IACC_Conference_Brochure2009.pdf