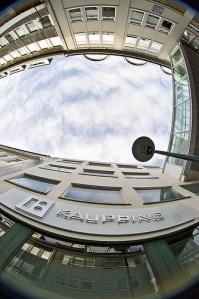 New Kaupthing Bank threatened the SPRON resolution committee with legal action over the sale of SPRON assets, according to Morgunbladid sources.
New Kaupthing managers are unhappy with what they see as the pawning off of SPRON assets. MP Bank yesterday bought a large chunk of the SPRON branch network and the nb.is internet banking service for ISK 800 million (USD 6.5 million).
"What we are saying is that according to the Financial Supervisory Authority (FME) decision, all SPRON deposits have been moved over to New Kaupthing. The cost of the deposits is supposed to be covered by bonds which are insured by all of SPRON's assets," said Kaupthing Director Finnur Sveinbjornsson. "We want to see first that SPRON assets will suffice to insure the deposits. That is why we complained to try and get the right value from the bonds before SPRON's assets start to be sold off," he continued.
MP Bank's purchase of SPRON branches reflects the bank's efforts to get into the commercial banking sector – MP only secured its commercial banking licence last year. Margeir Petursson, Director of the Board at MP intends to retain the SPRON name and logo and continue operations in at least three of the biggest branches in Reykjavik and Seltjarnarnes.
45 staff members who work in the branches will therefore not lose their jobs; and Petursson says it is not out of the question that the number of saved jobs will actually be higher. "This is great news," Olafur Mar Svavarsson, head of the SPRON Staff Members' Association, told Morgunbladid.