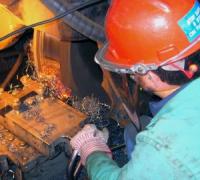 Registered unemployment was 8.2 percent in February 2009 and increased by 27 percent from January 2009. 13,276 people were unemployed in February 2009.
Unemployment by gender
There were 8,635 men without jobs in February or 9.4 percent, an increase of 28 percent from January. There were 4,641 women unemployed in February or 6.6 percent and the increase in unemployment was 25 percent.
Unemployment by age
There were 3,308 16-24 year-olds unemployed in February, or about 21 percent of all unemployed. In January 2009 there were 2,837 young people unemployed.
Long term unemployed
There were 1,205 unemployed over 6 months in February 2009 but 1,023 in January 2009.
Open vacancies
The number of open vacancies was 423 in February 2009 and 299 in January 2009 – a rare positive sign.
Granted work permits and registration of citizens from the new member states
There were 16 new work permits issued in February 2009 compared to 21 in January 2009.
There were 19 new registrations from the new EU 8 countries in February 2009 compared to 24 in January 2009.
The unemployment forecast for March 2009
It is predicted that the unemployment will increase in March 2009 and be between 9.1-9.6 percent. Unemployment was 1.9 percent in October, 3.3 in November and 4.8 percent in December. December's figure was the highest since early 1997.