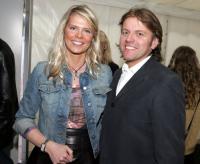 The Icelandic investment company Baugur has filed for bankruptcy Dagens Industri reports. The company's protection from creditors was cancelled by a Reykjavik court on Wednesday.
Kristin Johannesdottir, chairwoman of the Baugur board says that the court's decision is a disappointment for everyone in the organisation. She says that the company fulfilled all conditions for an extension but adds that they now have no other choice than to file for bankruptcy.
Up until the financial breakdown, Baugur controlled retail chains employing 50 000 people in the UK, Scandinavia and Iceland.