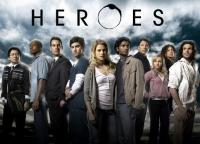 "We are investigating the issue with a law firm in Hollywood and may go ahead with an injunction against the series," says Ingvar Thordarson, cinematic producer.
Last night the 19th episode of the third series of Heroes was aired on NBC Television in the United States, sections of which had previously been leaked on YouTube. The television show's topic bore a striking likeness to that of Astropia (Dorks & Damsels), the Icelandic movie from 2007 produced by Thordarson and Julius Kemp, Frettabladid reports.
According to Thordarson, the subject matter of upcoming Heroes episodes is a direct copy of his film.
Thordarson believes the alleged infringement could have a particularly serious impact because the film's producers have been in discussions recently about a possible Hollywood remake of the popular Icelandic comedy. "We haven't spoken about it much, but we have been in discussions with a fairly large Hollywood studio," he said.
Thordarson said the first objective of any legal action would be to stop the offending Heroes episodes from being televised, and the second phase would be deciding on a claim.