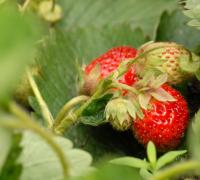 According to BioFach, the organisers of the world's biggest organic trade show, Denmark is the most organically-conscious nation on the planet. Denmark was honoured with the 'Country of the Year' title at BioFach's 2009 World Organic Trade Fair in Nuremberg, Germany recently.
The reason Denmark is regarded so highly is because of its high volume of sales for organic products, and tight cooperation between the producers and sellers of organic goods. "In Denmark, some 90 percent of organic sales are achieved in the conventional trade," BioFach states on its website. The Copenhagen Post adds that each Dane spends an average of EUR 80 annually on organic food. This is one of the highest amounts per capita of any country in the world.
Denmark's domestic market commands a healthy 6.5 per cent market share with its organic products. But Denmark also has a strong export market for their organic goods. Over the past three years Denmark's sales of organic products have leapt 65 percent. BioFach suggests that this success is based on the Danish trade association, Organic Denmark's, close cooperation with the nation's farmers and retailers.