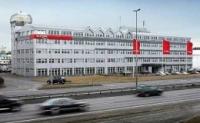 Negotiations are underway between the Icelandic state and Hawkpoint Consultants over the possibility of employing the international company as negotiator between the 'Old' and 'New' Icelandic banks under the leadership of government representatives, mbl.is reports. No agreement has yet been reached with the company, but the Minister of Finance hopes one will be reached soon. The issue was brought up in parliament Tuesday morning.
The job the company would perform is to give consultation regarding agreements which the New Banks will have to reach with the financers of the Old Banks. The company's expertise in procedures and possible solutions with regard to final settlements could prove invaluable. According to the government, there are several options available.
The government offered four foreign consultancy firms the chance to bid for the role, and in addition to the current talks, they have also held negotiations with Houlihan Lokey.