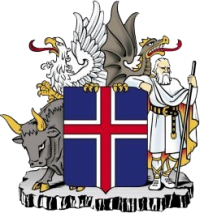 PRESS RELEASE FROM THE PRIME MINISTER'S OFFICE:
At a meeting held on 3 February, the Government of Iceland approved a proposal from the Prime Minister to conclude a contract with the international corporate advisory firm Hawkpoint to work under the supervision of Icelandic authorities on reaching a settlement between the old and new banks.
The task involves, firstly, advising on agreements which must be concluded between the state, on behalf of the new banks, and creditors of the old banks in connection with final settlement of their claims. Secondly, Hawkpoint will provide expertise on arrangements and possible solutions concerning this settlement, as various options are possible in this regard.
The government had previously invited four foreign consultancy firms to tender for the project, in order that an assessment could be made as to who was best suited to undertake this project. Two of the firms withdrew, but representatives of Hawkpoint and the investment bank Houlihan Lokey met with Icelandic authorities to present their ideas.
Hawkpoint is an independent corporate finance advisory firm which advises corporates, financial institutions, private equity houses, governments and quasi-governmental bodies and is active throughout Europe. Their advisory services cover Mergers & Acquisitions, Capital Markets, Debt, Restructuring and strategic advice. Operating from offices in London and Paris, they mainly clients from the UK, France and Germany.