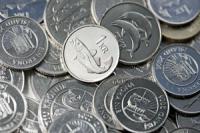 It is of critical importance for Iceland to improve international relations and increase its credit rating. So says Gylfi Zoega, University of Iceland economist, adding that the government seems to be burning bridges in its wake with regard to its relations with international financers and other nations. Without foreign capital, he says, there is no future at all for Iceland.
RUV television news reported that Gylfi believes the government has become increasingly inward looking since the banking collapse last October, at the expense of important international banking and trade – although it is certainly important to protect homes and businesses domestically.
The economist says that international trust in Iceland is at a real low and the country's access to international investment is likely to be next to zero for years to come. "Whether it will be five years or ten, nobody knows," he says. "But without it there will be no future. Nothing happens in or around countries that have no access to international banking and investment."
Gylfi told RUV that the conditions of loans to Iceland are generally too harsh and inflexible, leading to a possible worsening in trade and international reputation. That means that Icelandic savings will more or less go into the national treasury to pay them off. Gylfi therefore believes that without international investment, there will not be enough cash left over to rebuild the economy.