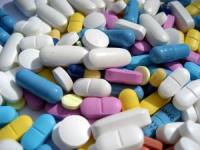 Finland and Sweden are the first nations to approve a new pill to treat premature ejaculation, an embarrassing problem for many men. The drug, created by Johnson & Johnson, is known as dapoxetine but will be marketed under the name Priligy.
The United States rejected the drug three years ago; but it seems interest in it is now being revived around the globe. Similar to Viagra, but with a different angle, Priligy looks set to gain approval in five more European nations by the end of the year. The drugs company has also applied for permission to sell it in Australia, Canada, Mexico, Turkey, and six other countries.
The pill is taken a few hours before intercourse is expected, and should be available in Finnish and Swedish pharmacies by April. Bloomberg news group reports that anywhere from 4 to 30 percent of men around the world suffer from premature ejaculation problems. Accurate statistics are hard to come by since most men are too embarrassed to admit to the problem. Interestingly, the drug works on the brain in much the same way as antidepressants such as Prozac.