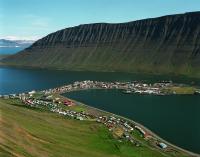 The mayor of Isafjordur in Iceland's Westfjords region has revealed that the number of town council committees will be reduced and the remaining ones will have fewer members. The merging and trimming of council committees could save the local government ISK 2.3 million (USD 20,163), according to mbl.is.
At the request of the town council, Mayor Halldor Halldorsson recommended the changes at a council meeting on Monday. At least 11 paid committee members are now working for Isafjordur and around ten unpaid ones.
According to Halldorsson's statement, representatives on the town's employment committee will be reduced from five to three (from three down to five according to the original source material, ed.). The committee on social affairs will also take on the responsibilities of the committee for equal rights.
The list of money saving changes is quite comprehensive and also includes several other important mergers.