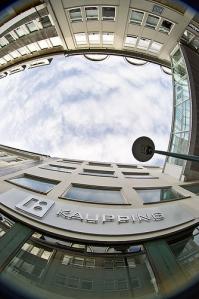 A binding agreement was signed earlier today on the purchase of Kaupthing in Sweden by Finnish Alandsbanken, based on the Aland Islands. Alandsbanken purchased Kaupthing Bank Sverige AB, Kaupthing Fonder AB and Alpha Asset Management Company. The purchase price is SEK 414 million (ISK 5.7 billion, USD 48,611,000) and was paid up front. This purchase price amounts to roughly half of Kaupthing Sverige's assets, according to mbl.is.
The Aland Islands are a Swedish-speaking archipelago in the Baltic Sea. They are a partly autonomous and totally demilitarised province of Finland; and the smallest Finnish province, with 0.5 percent of the country's population.
It is expected that the name Kaupthing Sverige will be changed to Alandsbanken Sverige. The bank's director, Peter Wiklof said in a statement that Alandsbanken has long wanted to start operating in the Swedish market. With the purchase the bank gets around 20,000 new customers and around 20 percent extra turnover.
The bank's statement says that the majority of Kaupthing Sverige business loans will be excluded from the purchase, along with selected other assets, including bonds linked to Lehman Brothers. These loans and assets will be transferred to the Icelandic mother company Kaupthing hf. The loan extended to Kaupthing Sverige in the autumn to pay account credit after the Icelandic bank collapse will then be paid back in full. This means that Kaupthing Bank's balance sheet will reduce from SEK 9 billion at New Year's, to SEK 5 billion.
In a statement from Kaupthing Sverige, Christer Villard, Chairman of the Board said that the situation is a good one for Iceland, for the Aland Islands and hopefully for the staff of Kaupthing Sverige too. The purchase price can be considered good by both the buyer and the seller, given the current market conditions, the statement says.
Alandsbanken did not have any offices or staff in Sweden, although its shares are listed on the stock exchanges in both Helsinki and Stockholm. Among Alandsbanken investors is Ingvar Kamprad, founder of the Swedish retail giant IKEA, who has a 1 percent stake. But the biggest shareholders are fishing vessel owners and other businesspeople from the Aland Islands.