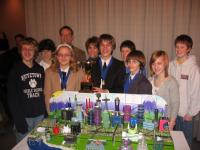 A young IceNews reader in the United States has been participating in a competition to design a 'City for the Future' with her school. Amanda Miller and her friends at Kutztown Area Middle School in Kutztown, Pennsylvania have set their futuristic city, Vetnibörg, in southwest Iceland in the year 2203.
Vetnibörg is powered by hydrogen, heated by geothermal energy and has long since recovered from the current economic crisis.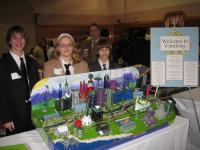 Having won the regional competition heats, the team from Kutztown Middle School are going to Washington D.C. from 14-19 February to compete in the national final of the National Engineer's Week Future City Competition.
A fascinating essay on the project can be read here.
From everyone here at IceNews, we wish Kutztown Middle School the best of luck in Washington D.C.!