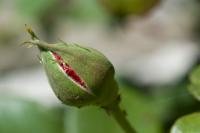 The Norwegian newspaper Klassekampen published an interview on Friday with Iceland's soon-to-be Left Green Party Minister of Finance. Steingrimur J. Sigfusson appeared on the front page of the paper under the headline, "Liking the Norwegian krona".
Sigfusson says in the interview that he has requested talks with the Norwegian Finance Minister Kristina Halvorsen on the expansion of financial co-operation between the two countries. She has been invited to Iceland at a time which coincides with the Left Green Movement's tenth anniversary: the 6th and 7th February. The Norwegian krona is considered by some to be an alternative option to Iceland taking up the euro.
Sigfusson said in the interview, among other things, that the Left Greens firmly believe that entry into the European Union does not best suit Iceland's national interests.