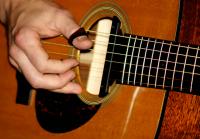 The seventeenth Reykjavik protest meeting goes ahead today as planned at 15.00 on Austurvollur Square. Later on this evening, The Voices of the People protest group has organized Busahaldaboogie, a 'victory concert' at Nasa nightclub.
Icelandic music stars Mugison, Sudden Weather Change, Reykjavík!, Erpur, XXXRottwiler Hundar and Jeff Who? will entertain the crowds.
The protesters have already had most of their desires fulfilled; but have pledged to continue protesting until the heads of the Central Bank of Iceland have been replaced. Vidar Hreinsson, literary scholar; Katrin Snaeholm Baldursdottir, actress; and Vidar Thorsteinsson, philosopher will speak at the protest meeting this afternoon. The chairperson, as usual, will be Hordur Torfason.