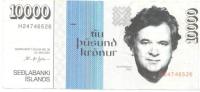 The international ratings company Fitch Ratings says that the new Icelandic government's adherence to the IMF recovery plan will have a very strong bearing on the company's next sovereign debt risk rating.
Iceland's sovereign debt risk rating with Fitch is currently BBB- and remains on negative watch. Fitch, like the other international ratings agencies, quickly reduced Iceland's rating after the banking collapse last October, MBL.is reports.
Fitch Ratings expert Paul Rawkins said in an interview with Reuters that if the IMF recovery plan were to run into serious difficulties because of the new government, the results would be very serious. Rawkins went on to say that major political upheaval is not generally considered a good thing and could increase the likelihood of further reductions in Iceland's sovereign debt rating.
"This information from Fitch is very similar to that which Kenneth Orchard from Moody's said last week, where he stressed how important it is that Iceland sticks to the IMF plan. Orchard continued that now is more important than ever for Iceland to secure its place in the international community and maintain good relations with other nations," Glitnir's daily statement said Wednesday.